Isole del pacifico
In Evidenza
Available through out the year:
Gen
Feb
Mar
Apr
Mag
Giu
Lug
Ago
Set
Ott
Nov
Dic
Crociere in Polinesia
Realizza il tuo sogno di una vita a bordo di una delle Crociere Archipels e scopri gli splendidi paesaggi di Tahiti e delle sue isole.
Per rendere il tuo viaggio il più memorabile, Archipels Cruises offre di navigare a bordo di uno dei suoi catamarani a vela di lusso Lagoon 620.
La partenza viene garantita da un minimo di 2 partecipanti
Le Crociere di 5, 7 e 10 notti, in catamarano, nelle Isole della Società o nell' Arcipelago delle Tuamotu – Partenze da Tahiti, Raiatea, Rangiroa. Vedi le singole crociere per le date di partenza.
Crociere nelle isole Fiji
Scopri le vere Fiji in 3, 4, 7 notti con una crociera Captain Cook – spiagge spettacolari, ac- que limpide e cristalline, una cultura accogliente ed amichevole. Le crociere su piccole bar- che MV Reef Endeavour alle isole Yasawa sono pensate per offrire ai nostri ospiti un es- perienza intima ed autentica. Svegliati ogni giorno in localita' idilliache e destinazioni esclu- sive. Fai snorkelling in magnifiche barriere coralline e sperimenta la cultura in prima perso- na in villaggi tradizionali e mercatini artigianali. Gli ulteriori comfort di navigazione della Reef Escape includono una piscina, estesi ponti per ricreazione, e finestre panoramiche in ciascuna delle suite.
Cosa E' Incluso:
Ogni crociera include trasferimenti da Nadi, sistemazione in crociera, tutti I pasti, tutte le strutture a bordo, attrezzatura da snorkelling, escursioni in barca con fondo di vetro, visite a villaggi ed isole, attivita' culturali, meke e ban- chetti lovo, camminate guidate sulle isole,
tasse. I prezzi non includono bevande, acquisti personali, tour opzionali quali immersioni e sovraccosti dovuti a benzina.
Strutture: Piscina, idromassaggio, solarium, sauna; barca dal fondo di vetro, barche per snorkelling e immersioni. Bar presso la piscina, cocktail bar con pianoforte a mezzacoda, lounge, sala da pranzo, e sala conferenze; beauty spa, negozio di souvenir, biblioteca, e video; lavanderia per gli ospiti, caffe' e te 24 ore su 24.
Pasti: La cucina e' un ingrediente fondamen- tale della tua crociera alle Fiji. Che sia un pranzo all'aperto, un barbeque informale, o una cena di gala, I nostri pasti sono preparati a bordo con prodotti freschi sia locali che impor- tati, e il nostro intrattenimento a bordo ag- giunge un tocco particolare al mix.
Available through out the year:
Gen
Feb
Mar
Apr
Mag
Giu
Lug
Ago
Set
Ott
Nov
Dic
Soggiorno Mare
Self Drive
Esperienze Uniche
Abbiamo disegnato una selezione di itinerari particolarmente singolari, pensati per i viaggiatori in cerca di un coinvolgimento emotivo più intenso. Le nostre "Esperienze uniche", sono spesso legate ad un evento speciale – Feste Religiose, Anniversari, Pellegrinaggi, Rievocazioni Storiche, proposte con una sola data partenza, esclusiva e irripetibile. Dall' Asia al Sudamerica, dalla Scandinavia all'Africa, vi attendono viaggi imperdibili e senza repliche.
Polinesia Alternativa - Boutique Hotel e Guest House
Cosa vedere
Viaggi avventura
Available through out the year:
Gen
Feb
Mar
Apr
Mag
Giu
Lug
Ago
Set
Ott
Nov
Dic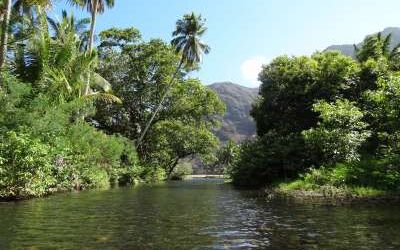 Available through out the year:
Gen
Feb
Mar
Apr
Mag
Giu
Lug
Ago
Set
Ott
Nov
Dic
Le nostre proposte